Diemme Fiori is a company with more than 30 years of experience in worldwide flower trade, that will now launch on the market a never before seen compostable scented bag and a 99% natural linen spray, both available in the lavender, mint, mugwort and verbena scents.
Click on the images below to discover our products.
Diemme Fiori Italy won two prizes at the 'Marca' 2023 trade fair in Bologna for its new environmental fragrances.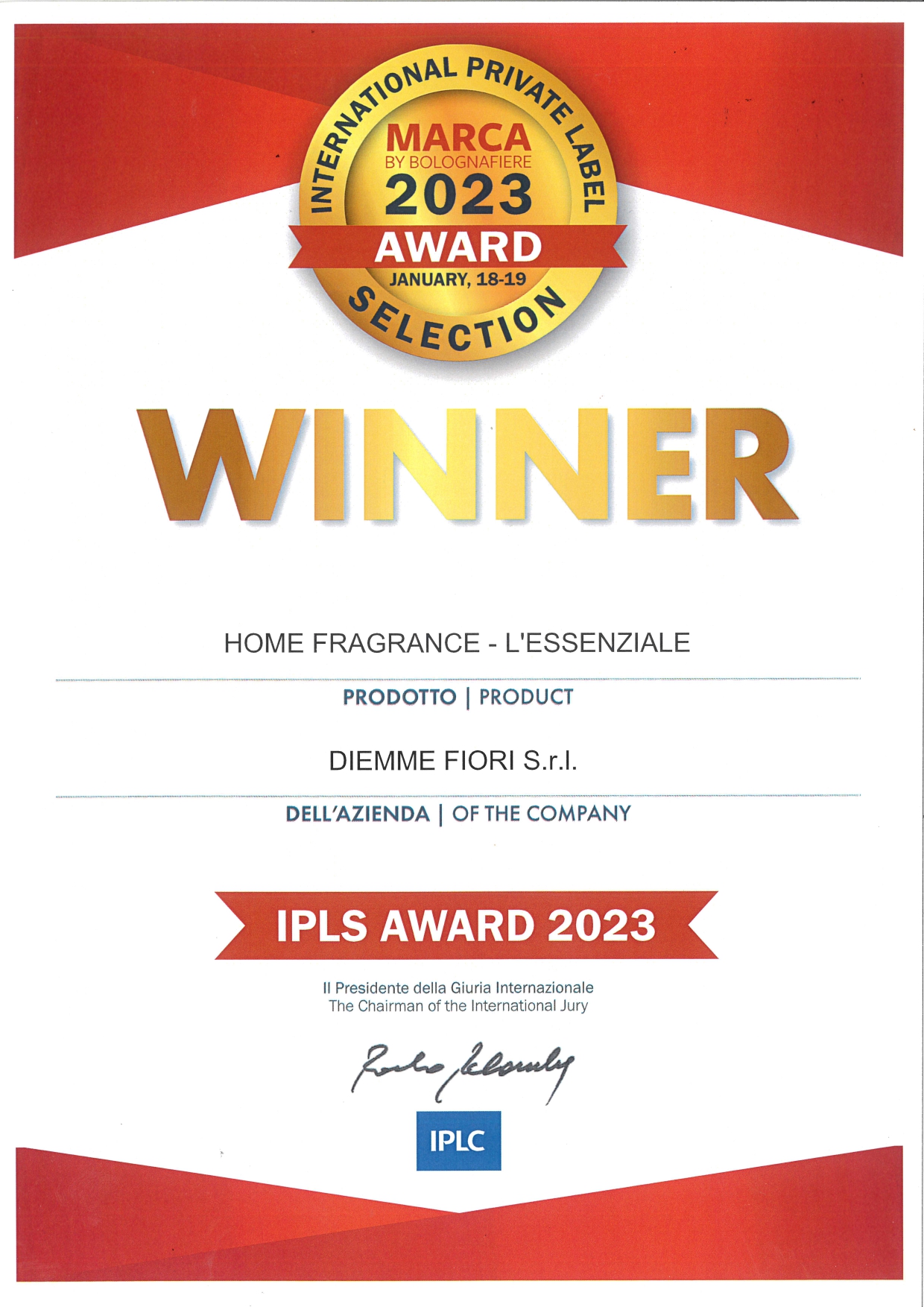 ADI PACKAGING DESIGN AWARD