The inauguration of the last stretch of cycle path in San Lorenzo
22 April was a memorable day for Liguria, with the inauguration of the last section of the cycle path linking Imperia to Ospedaletti and the large city of Sanremo, a total of 30 km.
It is precisely along this newly inaugurated section that the historic San Lorenzo al Mare station is about to start a new life. Abandoned since 2001, when the railway line was closed and replaced by an underground alternative, the station is being transformed into a luxury bike hotel with an exclusive wellness centre.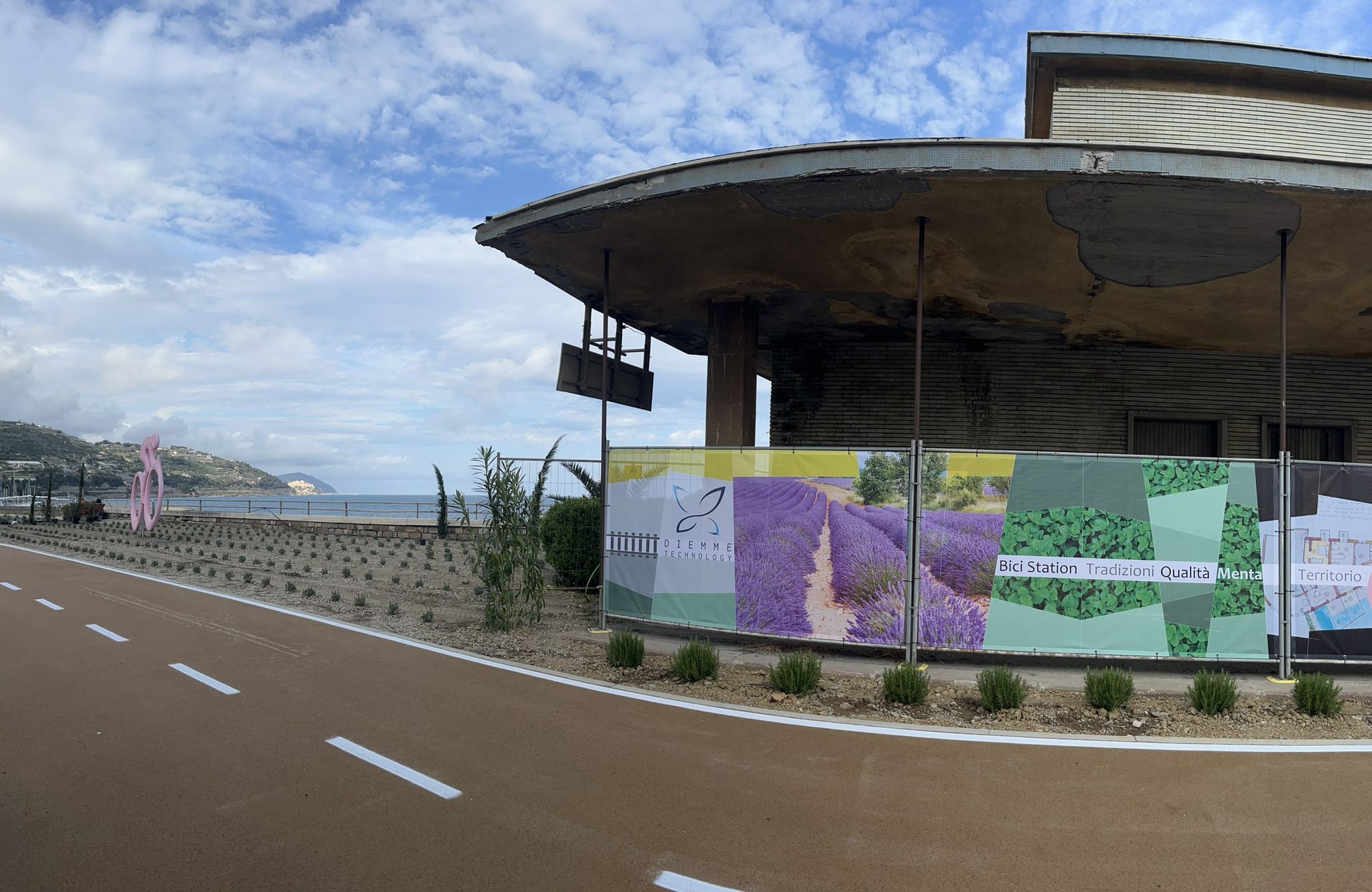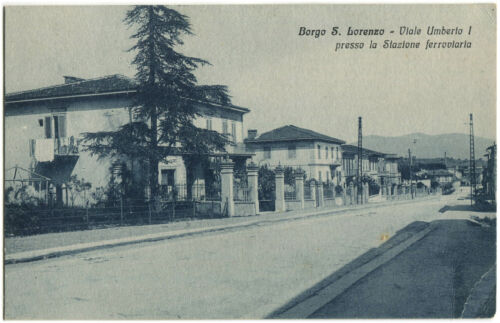 Rebirth of the historic station: a unique experience between the past and cutting-edge design
The hotel will be managed by the Bike Hotel Company, led by its managing director, lawyer Marco Ascheri, and will preserve the building's original architecture, respecting the constraints imposed by the Superintendence. With 18 rooms, a restaurant and a bar, the hotel will offer visitors a unique holiday experience, immersed in the history and charm of the former railway station.
The suites will have private pools and the hotel will offer a large infinity pool, a restaurant and a bar that will promote local excellence in food, wine and flowers. The project also includes the renovation of the basement, where an exclusive wellness centre will be created with an aromatic path dedicated to four essences: lavender, artemisia, lemon verbena and mint. The hotel will adopt an ecological approach, with invisible solar panels.
Leonardo Papone, supervisor of the work, says the project is complete and awaiting approval. Architects Marco Poncellini and Sergio Raimondo will work together to preserve the original style of the station and restore its architectural details, such as the old SAN LORENZO-CIPRESSA sign, which was discovered after the removal of the railway's blue signs. The project will soon be presented to the municipality, and the aim is to reopen the facility as soon as possible.
This transformation of the San Lorenzo al Mare station into a sophisticated bike hotel further enriches the inaugurated cycle route, offering tourists and local residents a new quality attraction and a welcoming place to stop during their cycling trips along the beautiful Ligurian coast.